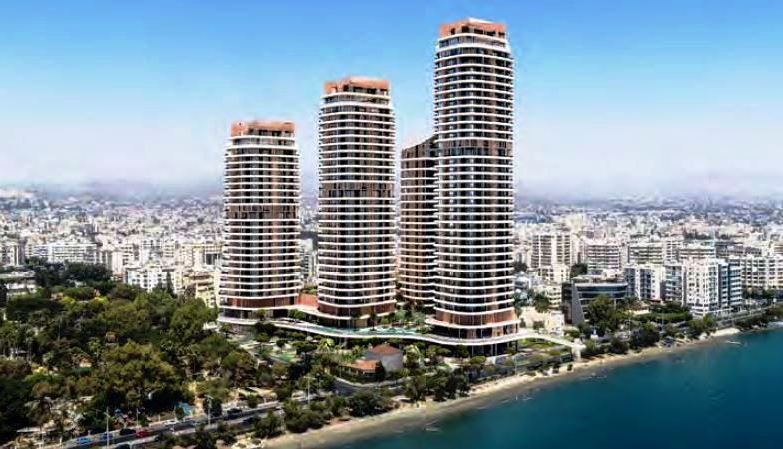 `NEO` RESORT LIMASSOL! THE MOST AMBITIOUS RESIDENTIAL PROJECT IN LIMASSOL CYPRUS.
Limassol,
| MLS # 715
Property Information
PROJECT UNDER STUDY 
Unique… ambitious… grand… exclusive… luxurious... these are just some of the words that spring to mind when someone attempts to describe this superb and imposing new residential project in the planning.
This grand project will consist of 4 towers with floors ranging from 28 to 39 floors!
Great location, just across the beach and yet within the main part of the city, enjoying the town's cosmopolitan vibes and just a short walk to all amenities!
The privileged location on Limassol's seafront boulevard offers unobstructed sea views from every angle and a sandy beach virtually on your doorstep!
The `NEO` Resort will incorporate a podium with six-star resort facilities and a landscaped boulevard lined with branded shops and restaurants enhancing even further the appeal of this truly unique residential project.
SOME OF THE EXCLUSIVE FACILITIES THAT WILL BE AVAILABLE TO ALL RESIDENTS:
3 infinity pools with views across the coastline
Fitness Suites, pool and juice bars
A twenty-five metre heated indoor lap pool
A 1200m2 Spa and Wellness centre
A private screening room
Tennis courts
A Hydro-Pool
`TOWERS 1 TO 4`… The total units of all 4 towers will be 353 apartments creating an exclusive community of refined, affluent residents, enjoying the most exclusive condominium, just across the beach!
Prices and construction dates will be announced in due course.