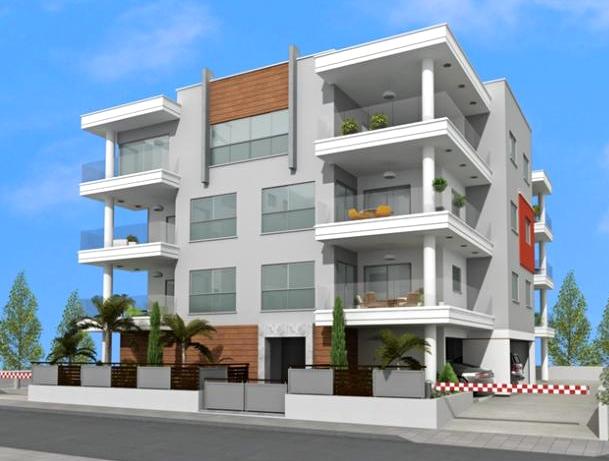 GREAT REAL ESTATE INVESTMENT PROJECT IN A PRIME LOCATION IN LIMASSOL CYPRUS SEEKING AN INVESTOR
Limassol,
€2,500,000
| MLS # 008COM
Sold
Property Information
PRIME LOCATION PLOT FOR RESIDENTIAL & COMMERCIAL DEVELOPMENT FOR SALE CROWN PLAZA AREA LIMASSOL
Size of Plot 688m2 – 3 floors – height 11.3 – Zone EB – Building Factor 100%
REAL ESTATE PROJECT SEEKING AN INVESTOR
A GREAT INVESTMENT PLUS A CYPRUS PASSPORT!
An exceptional opportunity to acquire a prime location Residential and Commercial investment Plot with a proposed Project of luxury Offices or Apartments in one of the best and most affluent areas of Limassol and just 200 meters from the beach!
This is a great opportunity for an overseas investor who wishes to make a high yield investment and at the same time qualify for Cypriot Citizenship and a CY/EU Passport.This kind of plot comes on the market very rarely and no doubt will attract a lot of interest from sectors of the real estate market, both from individual investors and from property developers
A great location just a few hundred meters from the beach
Easy and quick access to all parts of Limassol, just 5 minutes drive to the Limassol Marina and quick access to the Highway.
Just 200 yards from the new Oval Office Building
Close to all amenities including Debenhams and Alpha Mega and the luxury Crown Plaza Hotel
Suitable for Residential luxury apartment or office block designed over 3 floors with ground floor covered parking spaces and a Roof Garden
Proposed luxury Apartment & luxury Office draft plans available
We are offering
The purchase of the plot
To arrange for the issue of all applicable Building licenses
To recommend and instruct on your behalf reputable architect and building engineers
To submit all architectural & design plans of project for your approval and then instruct architects to submit to the local authority for official approval 
The hiring of all top professionals and Contractors to build the project subject to your final approval
The supervision of the works and keeping you informed of process
The promotion & sales of the project when completed in Cyprus and abroad, subject to the sales commission agreed,
To arrange the process through our lawyers for yours and your family's Citizenship and Passport applications
PLUS everything else that this task requires to final completion for the amount of:
€2.5 million to €3.0 million plus Vat – Two million & five hundred thousand euro to Three million euro (subject to the chosen project)
Sales from the completed Project meanwhile should produce a return yield of approximately 25% – 35%!!!
The investor and his family get Citizenship for free and enjoy a huge profit on their investment! To make it simple and in plain language: The Investor invests €2.5 – €3.0 million and gets full Citizenship and an EU passport for himself and his family plus his money back – plus a profit of at least 25% on his investment, after the project is completed and sold!
All agreed will be legally drafted binding agreement and our reputable and independent firm of lawyers and accountants are available at your request for detailed discussions.
All legal fees for clients Citizenship and Passport application feeds that can exceed €25,000 will be included in the initial investment if our firm of lawyers deals with the application.
A truly great Citizenship and Investment opportunity fully secured through ownership and registered title for the plot on the purchasers / investors name.
More details by request from serious bona fide clients or their representatives in strict confidence.
Note: The images shown are just for reference and to show the type of building that can be constructed at the plot offered. It is not the intent of the author of this Report to infringe any copyright or use that exact material for any future commercial use.
ALL RIGHTS RESERVED. Any unauthorized reprint or use of this material is prohibited. No part of this text copy or photographic material may be reproduced or transmitted in any form or by any means, electronic or mechanical, including photocopying, recording, or by any information storage and retrieval system without express written permission from the author/publisher.
[mappress mapid="227″]